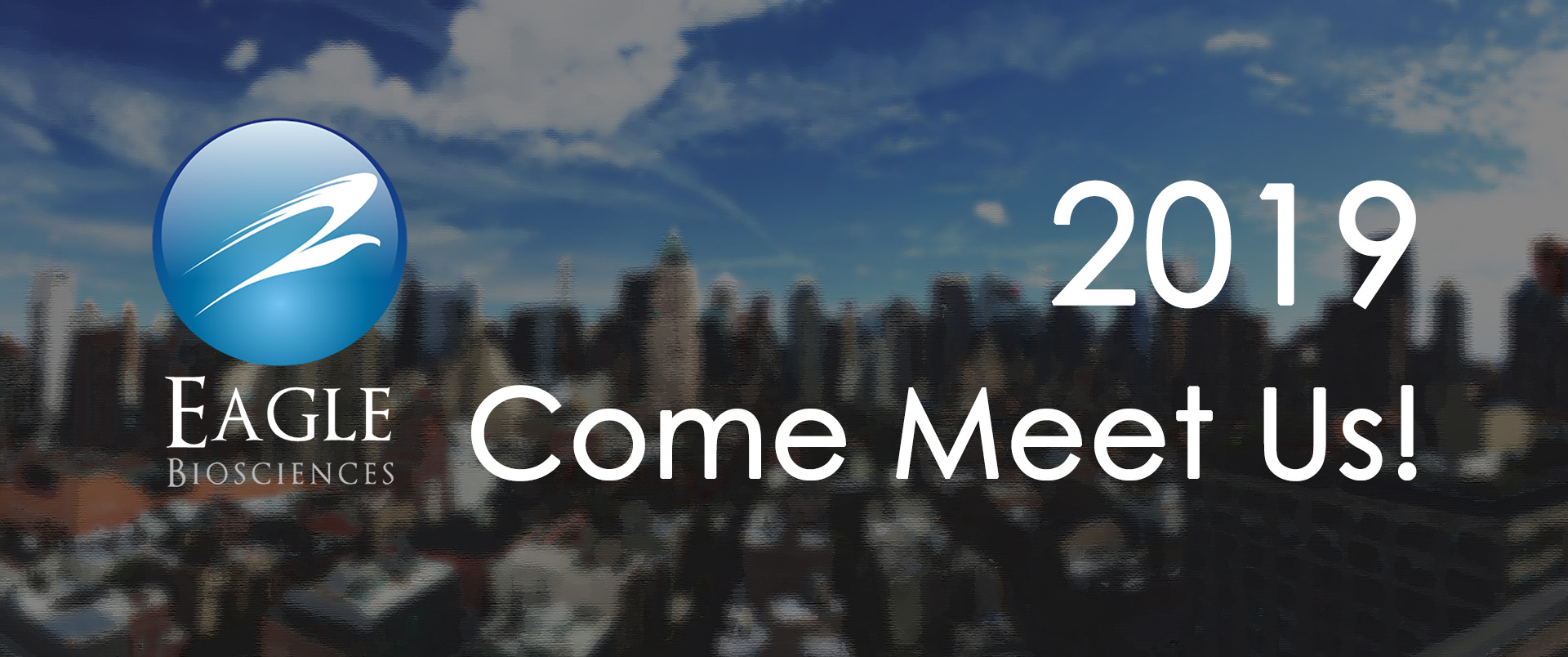 2018 was a big year here at Eagle Biosciences, and 2019 is expected to be even better! We will be making appearances at many tradeshows and conferences this year!
Endo2019
March 23rd-26th
New Orleans, LA
Booth #1930
AACR Annual Meeting
March 29th-April 3rd
Atlanta, GA
Booth #4644
AACC Annual Meeting
August 4th-8th
Anaheim, CA
The Association of Medical Laboratory Immunologists (AMLI) Annual Scientific Meeting
August 16th-19th
Cleveland, OH
American Society for Bone and Mineral Research (ASBMR) Annual Meeting
September 20th-23rd
Orlando, FL
ASN Kidney Week
November 5th-10th
Washington, DC
Medica Tradefair 
November 18th-21st
Düsseldorf, Germany
We'd love to meet you!
If you will be attending any of these events, stop by and say hi! Or set up a meeting if you have any big plans you'd like to talk about