What is Chitozen intended for?
Chitozen is used to image bacteria both still and alive under the microscope, or it can be used to perform long-term imaging of bacteria. It can also be used if you want to change the growth condition (e.g. antibiotics, chemicals, inhibitors) during the experiment and directly observe, in real-time, the bacteria new comportment under the microscope.
E.coli monolayers on Chitosan
---
For what bacteria is Chitozen used for?
Chitozen has been tested with the following bacteria: E. coli, Vibrio cholerae, Myxococcus xanthus, Mycobacterium smegmatis, Bacillus subtilis, Pseudomonas aeruginosa and Pseudomonas fluorescens. More bacteria being currently tested.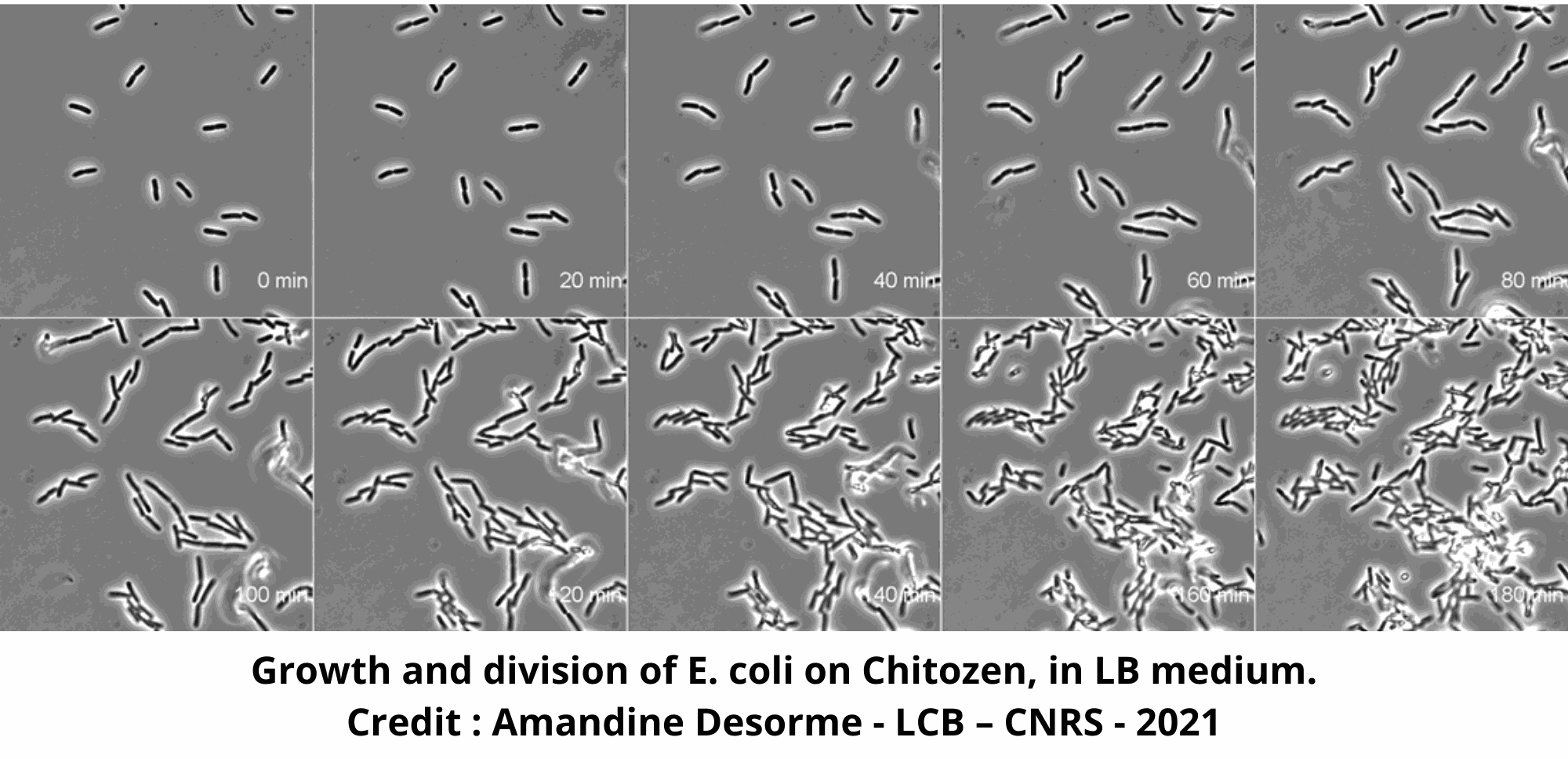 ---
Simplified Protocol

---
Features
Full compatibility with most of your conditions of experiments – Size: the coverslip dimension (25x75mm) is compatible with the most common available sticky slides and microscope stages; it is also compatible with advanced microfluidic techniques, nanolithography
6 independent channels – Either perform up to 6 experiments at the same time or use 1 channel one day, and the others later
Ready and fast – Assemble it within 2 minutes, use it the same day as its prepared
Long lasting – A bench-stable surface coated with chitosan, the most efficient way to immobilize your bacteria on a microscope coverslip; storable for 2 months once assembled
---
For more information about this product or any others from the Microscopy line, contact us here.