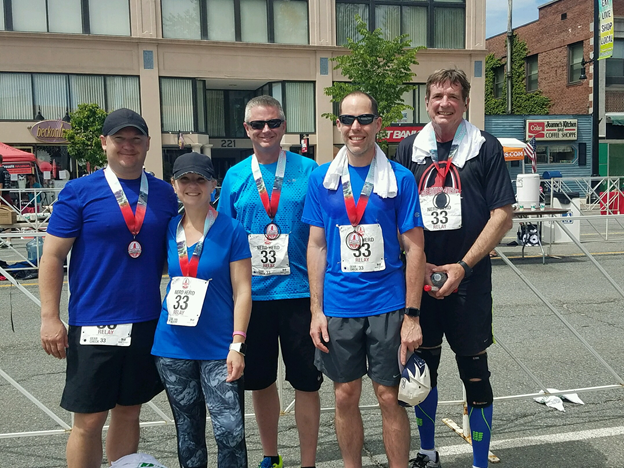 EagleBio Senior Team
EagleBio participated in the 3rd annual Gate City Marathon & Relay on Sunday, May 21, 2017. This is EagleBio's 3rd year participating with a relay team full of rock stars!! Our group ran in the race as a 5 leg relay on a 26.2-mile course that took runners past historic former mills, rivers, parks and neighborhoods.
This team once again amazed their fans and trimmed off 27 minutes from last year's time! What a race day it was with fantastic weather, great course, helpful officials, and supportive crowd!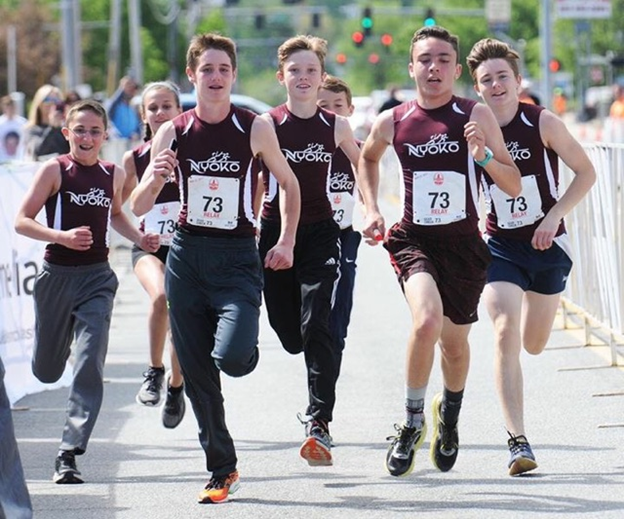 EagleBio Junior Team: NYOKO
We were also very lucky to have a 2nd relay team again this year, the Junior EagleBio Team: NYOKO! This team was outstanding, they won FIRST PLACE out of all the relay teams and yes they beat the senior team above (by a lot)!
Great job, NYOKO!