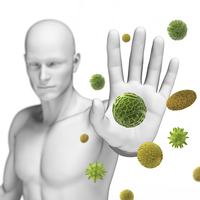 A recent study was conducted at Tulane University in New Orleans, Louisiana using EagleBio's Histamine ELISA, a kit designed for the quantitative determination of histamine in plasma, urine, and cell culture. This assay is part of our Immunology Assay Kit line which is comprised of a unique,versatile set of products for a variety of applications, research, and fields of study. Check the product pages for full details on the kit or view the links below to find a new publication referencing our Histamine ELISA.
New Publication:
Oxidized Low-Density Lipoprotein Contributes to Atherogenesis via Co-activation of Macrophages and Mast Cells
Study Summary:
Static and microfluidic flow experiments were performed to investigate the number of adherent monocytes on vascular endothelium that are activated by supernatants of oxLDL-treated macrophages and mast cells or directly by oxLDL. Based on results from this study, it was discovered that the degranulation of mast cells during allergy attacks could lead to increases in the histamine concentration near or inside atherosclerotic lesions. In fact, the amount of histamine that is released can be significantly more than that produced by oxLDL-activated mast cells. Therefore, this suggests that allergy attacks can cause weakening of the endothelium already exposed to TNF-α and histamine from oxLDL-activated macrophages and mast cells.
The final conclusion from this study was that individuals with allergy or asthma who have an elevated amount of histamine in tissues are in fact at very high risk for atherosclerosis and cardiovascular disease if they also have a lipid-rich diet. Other recent studies support this data and point out that allergy and asthma contribute to the development of atherosclerosis.
Related News:
EagleBio's Latex Allergen FITkit® ELISAs: Product Highlights
Related Kits: