EagleBio had not one but TWO teams enter the Gate City Marathon and Relay this year, our original EagleBio Team from last year (a.k.a. Nerd Herd) and a new addition, the EagleBio Junior Team (a.k.a. Nyoko)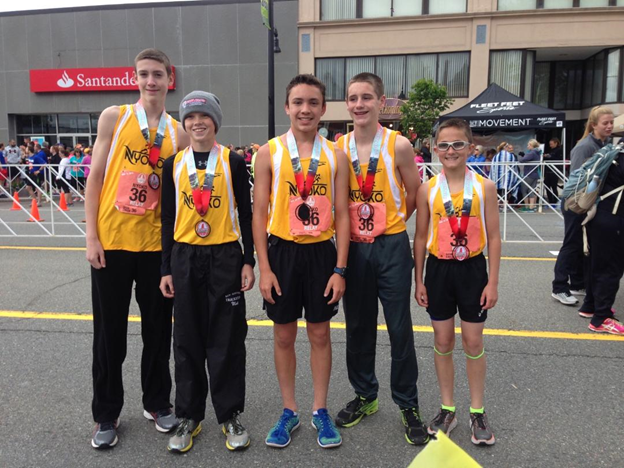 Left to right: Steven, Matt, Will, Chris, and Ryan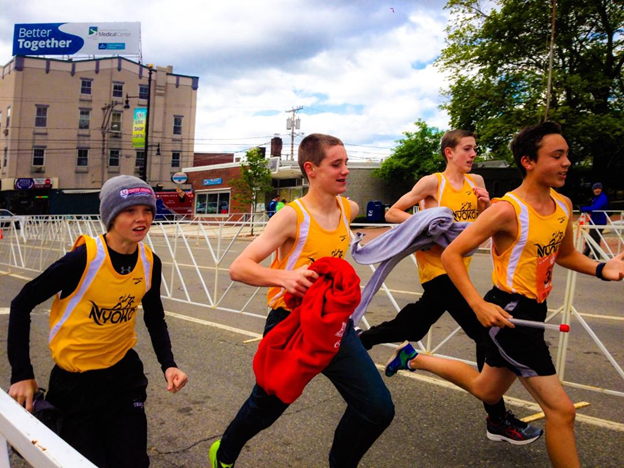 EagleBio Junior Team Crossing the finish line as a team.
EagleBio Junior Team proud of their medals and it is a true reflection of their hard work!
These boys run for two different middle schools and have been racing against each other at the local, state, regional, and even national level for years and finally got a chance to join forces running as EagleBio Junior Team.
Even when they are not running on the same team they motivate each other on the course and help each other to reach their goals. This is a group of talented young runners who truly enjoy the sport and they are an inspiration to other runners young and old!
They ran hard during the Gate City Marathon and Relay and had a ball in a true spirit of competition and friendship. They placed second with a time of 2:46:19!
Outstanding job to both our teams, we are so very proud of you!