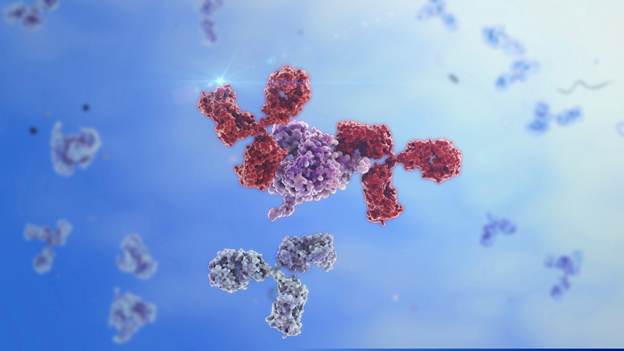 Tocilizumab (Actemra ®) ELISA Assay Kit is for Research Use Only. Not to be used in diagnostic procedures.

A new ELISA assay kit for the quantitative determination of free Tocilizumab. This new kit, Tocilizumab (Actemra ®) ELISA Assay Kit has recently been added to our Immunology Assay Kit line which is a complete group comprised of a unique, versatile set of products for a variety of applications, research, and fields of study surrounding overall immunological health and immunological-related disorders.

What is Tocilizumab?
The drug Tocilizumab (trade name Actemra®) is a humanized monoclonal antibody (mAb) that specifically targets both soluble interleukin-6 receptor (sIL6R) and membrane bound interleukin-6 receptor (mIL-6R) with high affinity, thereby preventing pro-inflammatory effects of IL-6.

Why Measure Tocilizumab ELISA from EagleBio?
This Tocilizumab ELISA (mAb-Based) measures the free form of Tocilizumab and the choice of specifically measuring the free form allows investigators to analyze the concentration-effect relationship. Our assay is superior to any other assay kit in the market in terms of specificity.
Our assay offers:
Unique Specificity: use of monoclonal antibodies against Tocilizumab both in the solid phase and the conjugate.
Fast results: incubation time- 2.25 hours
Automatable: suitable also for using by an automated ELISA processor.
Tocilizumab (Actemra ®) ELISA Assay Kit
Catalog number: IG-AB108