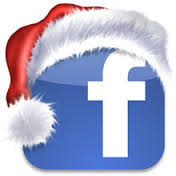 Eagle Biosciences just surpassed 3,000 Likes on our Facebook page! EagleBio would like to sincerely thank you for being one of 3,000 fans. We truly appreciate your continued engagement and support and as a way of showing our appreciation, we would like to offer you a chance to win a $100 Amazon Gift Card. Here is how you enter:
Just share one EagleBio's latest posts and type "Check this out!" on your post.
Reaching this social media milestone is amazing and Eagle Biosciences promises to continue to bring you interesting posts, new research, fascinating science articles, as well as new ELISA kits, unique immunoassays, antibodies, other esoteric life science products and more!
Check out EagleBio's Products:
Check out EagleBio's News:
Monthly Promotions- 40% off All Vitamin Assays
EagleBio's Vitamin B6 HPLC Assay Kit Utilized in a Dietary and Vitamin Analysis Study in Pregnant Women