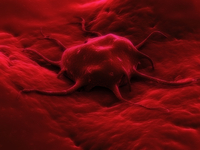 Nashua, NH:
Eagle Biosciences is now offering unique Antibody Drug Conjugate (ADC) ELISA
Assay Kit menu including MMAE Antibody Drug Conjugate (ADC) ELISA, MMAF
Antibody Drug Conjugate (ADC) ELISA, and DM1 Antibody Drug Conjugate (ADC)
Assay ELISA. These assays will
complement and further expand their current immunology assay portfolio.
The ADC ELISA
Assay kits have excellent sensitivity, wide dynamic range, and can be used with
multiple species and sample types. These
analytes provide incredible value to pre-clinical and clinical pharmacology
studies, cancer research, and more specifically tumor marker investigation. In addition, each of these assays offer
simple procedure with quick results.
"We are
excited to bring the ADC kits to the market." said Dan Keefe, President of
EagleBio. He continued, "These assays
will help EagleBio reach new emerging market segments in cancer research and
help us to fulfill unmet needs in the field."
These
products are currently for research use only. Check out the list of Antibody
Drug Conjugate ELISA Assay Kits below. In addition, the antibodies used in
these kits are available for purchase upon special request. Visit the Eagle website, www.EagleBio.com or
call 866-411-8023 for full details.
MMAE Antibody Drug Conjugate (ADC) ELISA Assay Kit
MMAF Antibody Drug Conjugate (ADC) ELISA Assay Kit