What is it Stampwell intended for?
Stampwell is highly helpful if you have tons of 3D samples to image. The V-shape Stampwell is used to image them (2 different sizes). And the Rectangular Stampwell is designed to image Zebrafish or Medaka embryos. It avoids spending hours to locate your sample in the dish. It prevents them from slipping from one well to another when you move your dish from the incubator to the microscope. And it allows to image and observe how your biological samples grow over several weeks.

---
3 Shapes of wells to choose freely and best fit your experiments:
V Shape: 7*6 pins in V-shape – Diameter 26mm – Exists in 2 different sizes: 300 or 500u
Rectangular:7*5 rectangular – Diameter 26mm
"My Shape": design your wells, adapted to your samples and your experimental needs!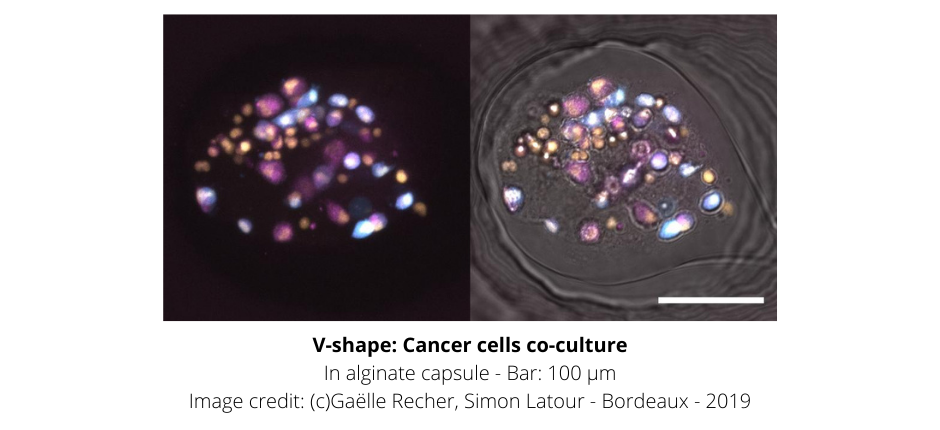 ---
Features of Stampwell
Cross-platform – Compatible with most 35 mm dishes and 6-well plates.
Reusable – Use your stamp dozens of times.
Medium Culture Conditioning – U Shape: the design of a groove increases the culture medium conditioning and cell aggregates survival.
Long-term imaging over weeks with V-shape and Rectangular – the sample just lays on the bottom of the well and can freely grow within it.
Safe transport of 3D objects – V-shape and Rectangular keep your samples at the bottom of the wells, even when the dish is upside down.
Automatized multi-position image acquisition V-shape and Rectangular – provide a constraint-free but stable and parallelized immobilization of the samples.
Customize your shape – My-Shape is your own design and number of wells. Contact us for details.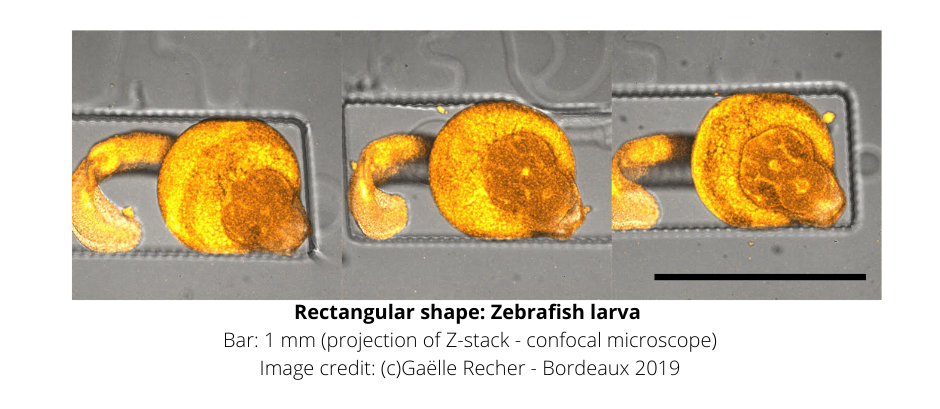 ---
For more information about this product or any others from the Microscopy line, contact us here.