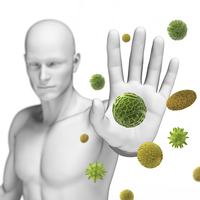 Histamine ELISA is for Research Use Only.
EagleBio's Histamine ELISA was recently utilized in a study byBrigham and Women's Hospital and Harvard Medical School. Histamine ELISA a kit designed for the quantitative determination of histamine in plasma, urine, and cell culture. This assay is part of our Immunology Assay Kit line which is comprised of a unique,versatile set of products for a variety of applications, research, and fields of study.
New Publication:
Leptin Deficiency Shifts Mast Cells toward Anti-Inflammatory Actions and Protects Mice from Obesity and Diabetes by Polarizing M2 Macrophages

Mast cells (MCs) contribute to the pathogenesis of obesity and diabetes. This study demonstrates that leptin deficiency slants MCs toward anti-inflammatory functions. MCs in the white adipose tissue (WAT) of lean humans and mice express negligible leptin.
(Source: www.researchgate.net/publication/283050874)